People wonder how did a ragtag group of self-proclaimed weirdos from Texas become one of the most original and exciting musical acts in recent memory? The story of Brockhampton is one of ingenuity, hard work, and determination.
How Brockhampton Created A Unique Sound And Its Accompanying Music Videos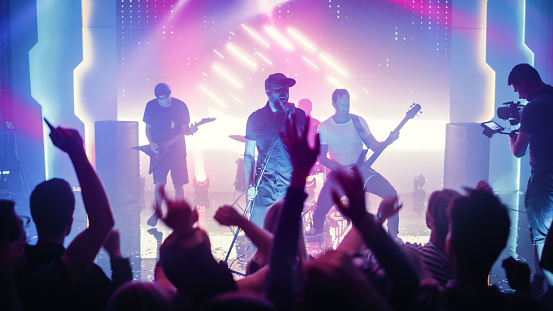 The group first came to prominence with the release of their debut mixtape, All-American Trash, in 2016. Featuring a unique mix of hip hop, R&B, and pop, the mixtape caught the attention of many fans and critics alike.
Although they had yet to release an album, the group was already beginning to make waves in the music industry. In 2017, they announced that they had signed a record deal with RCA Records. This was a major coup for the young band, and it helped to legitimize their place in the musical landscape.
Despite this show of support from the establishment, Brockhampton has always maintained a DIY aesthetic. They produce all of their music and videos and handle much of their creative direction. This commitment to independence has paid off handsomely, as evidenced by the success of their albums SATURATION and SATURATION II.
With the release of their new album, IRIDESCENCE, The boy band has cemented their place as one of the most exciting and innovative groups in the music business. Although they may have started as a bunch of misfits from Texas, there's no doubt that Brockhampton is now firmly entrenched in the hearts and minds of many fans around the world.
Brockhampton has created a unique sound. From their debut mixtape, ALL-AMERICAN TRASH, to their latest album, SATURATION III, the boy band has consistently pushed the boundaries of what a music video can be. In many ways, they are the heirs to Kanye West's throne as the kings of creative direction. But what sets Brockhampton apart from other artists in the field is their focus on community and inclusivity. While many boy bands are built around a single charismatic frontman, Brockhampton views itself as more of a collective. This democratic approach extends to their songwriting process, which allows for multiple members to contribute vocals and ideas.

As a result, Brockhampton's sound is truly unique; it's an exciting blend of rap, pop, and R&B that often features elements of unexpected genres like electronica and rock. What's more, their willingness to experiment with new sounds and styles has won the group numerous devotees. In an era where music videos are often little more than an afterthought, Brockhampton is proof that they can still be used to create art that is both visually and sonically captivating.
Is The Hip Hop Band Unique Style Reflected In Any Music Video?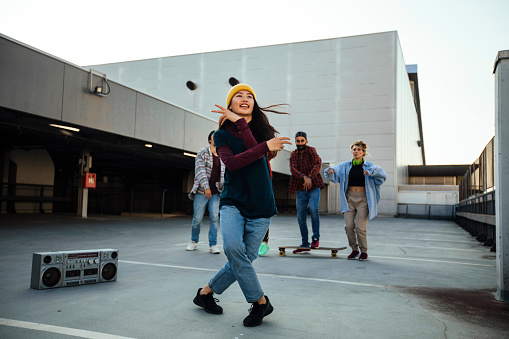 This is a question that many people have been wondering lately. The answer is yes, the band's unique style is reflected in their music videos.
The band members are all from differentracial and ethnic groups, which is something that is not often seen in bands today. This diversity is one of the things that makes the band's sound so unique.

In addition to their musical talent, the members of Brockhampton are also very good at directing and producing music videos. They have directed and produced music videos for their debut mixtape, "All-American Trash" and their album "Saturation." The music videos for these albums have helped to increase the band's popularity. Many fans of the band believe that if it were not for the band's music videos, they would not be as popular as they are today.
How Did Kevin Abstract Contribute to Brockhampton's Unique Sound?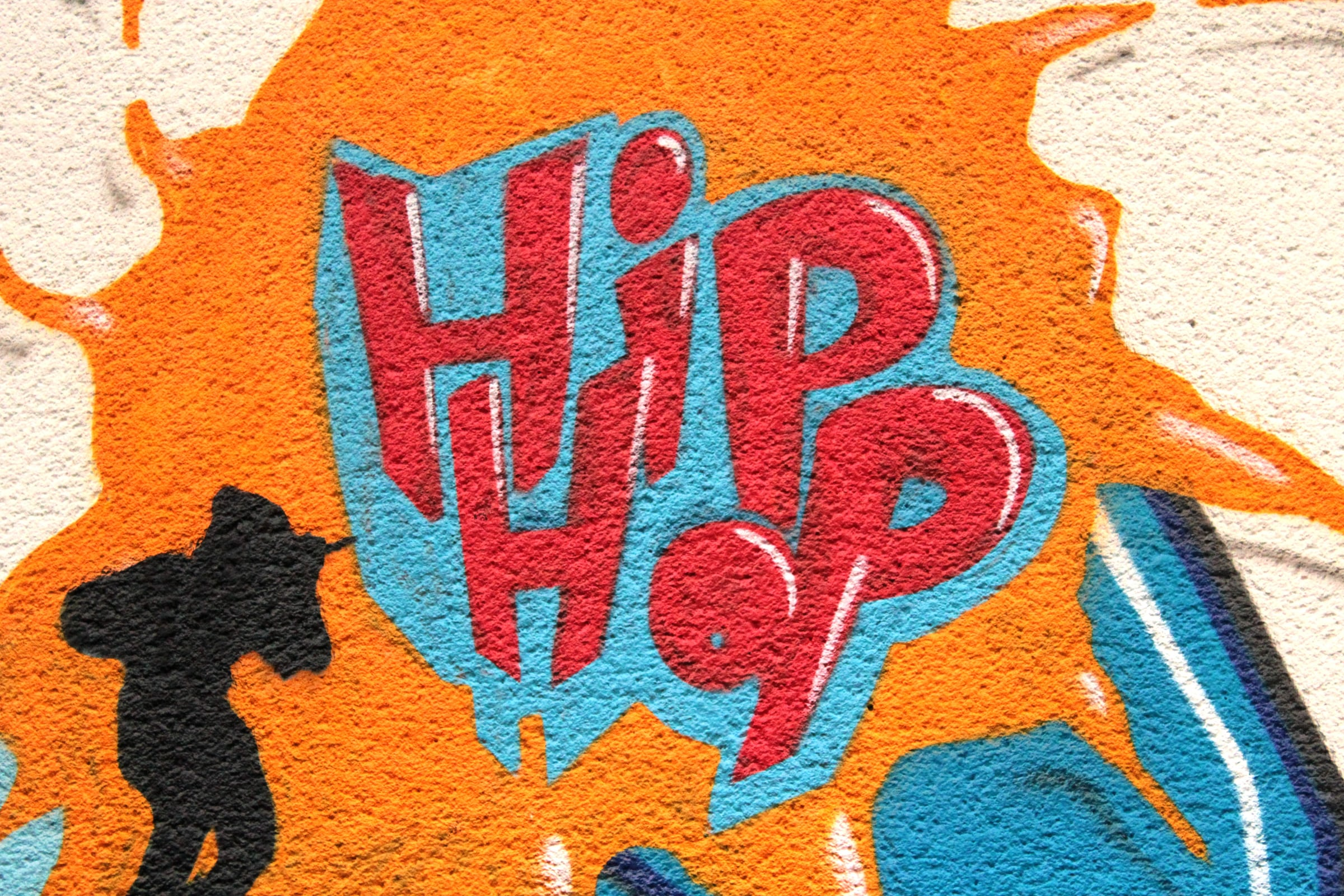 Many fans discovered Brockhampton when they self-proclaimed themselves as the "best boy band since One Direction" in their 2016 song "American Boyband." Yet, what sets this new musical act apart from traditional boybands is not just their shock value and creative direction, but also the contributions of each member.

As the founder of Brockhampton, Kevin Abstract's vision for the group was to create a musical and artistic collective that transcends the traditional pop star dynamic. In an interview with Pigeons and Planes, he stated, "I feel like a lot of people have this dream of being a pop star, and that was always my dream too. But I feel like the traditional path to becoming a pop star is kind of played out now." As a result, he set out to create a new model for success in the music industry.
The latest album and musical act by the hip-hop group reflects Kevin Abstract's commitment, creativity and collaboration. For example, on their latest album "Iridescence," each member takes turns singing lead on different tracks. This allows each member to showcase their unique vocal style and range. Additionally, all the songs are co-written by the group, giving each member a say in the creative direction of the album. In fact, many of the tracks on "Iridescence" were inspired by personal experiences and stories from the members' lives. For example, "Tonya" is about Ameer Vann's complicated relationship with his mother, while "San Marcos" tells the story of Merlyn Wood's experience coming out to his conservative Christian parents. In this way, Kevin Abstract has created an environment where every member can contribute their own talents and experiences, resulting in a truly unique sound.
Additionally, Kevin Abstract has been instrumental in pushing Brockhampton's career forward. After signing a record deal with RCA Records in 2018, he was put in charge of the group's creative direction. He has directed many of their music videos and is responsible for their striking visual style. He has also used his platform to speak out about important social issues like rape culture and racism in America. Most recently, he appeared on The Tonight Show Starring Jimmy Fallon to perform their single "TImezonE," giving Brockhampton even more exposure to mainstream audiences.
In sum, Kevin Abstract's contributions to the American boy band are numerous and far-reaching. With three successful albums under their belt and more single releases on the way, it is clear that his vision for Brockhampton is only just beginning to be realized.
While Kevin Abstract certainly contributed to the unique sound of Brockhampton, it is important to remember that the group is composed of several talented members who all contribute to the band's music and production team. For example, Ameer Vann is another rapper in the group whose vocal style complements Kevin Abstract's. Additionally, Matt Champion and Merlyn Wood both contribute to the group's songwriting. Brockhampton is truly a collaborative effort, and each member brings something special to the table.
Conclusion
Brockhampton's sound has been described as a mix of Hip Hop, R&B, and alternative rock. The group is known for its creative direction, DIY approach to music production, and focus on visual content. In addition to music, the group has also produced several accompanying music videos, web series, and short films.
In 2018, the boy band embarked on the Love Your Parents Tour in support of their latest album. Brockhampton is one of the most exciting Hip Hop groups to emerge in recent years. With a unique sound and an innovative approach to visuals, the group has quickly gained a large following among Hip Hop fans.